Why you should build your website on the HubSpot CMS platform?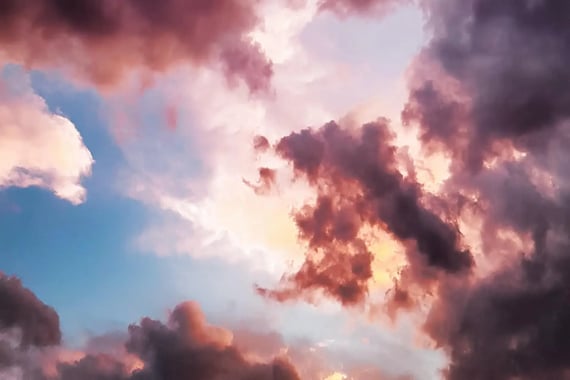 In this ever-changing digital world, companies need to be fast and accurate in their digital marketing channels to reach their target audience. New tools and platforms are emerging every day that make building a website easier than ever. But with so many options, how can you choose the right platform for your business? If you want to grow your business and build a website, you should start using HubSpot.
Here are five good reasons to start building your website with HubSpot CMS.
1. HubSpot CMS is really easy to use
If you're looking for an easy-to-use CMS, you should definitely check out HubSpot. HubSpot's CMS is extremely user-friendly, and it's perfect for businesses of all sizes. In addition to being easy to use, HubSpot's CMS is also very versatile. It allows you to create and manage your website content in a variety of ways. If you're looking for an easy way to get your website up and running, HubSpot's CMS is a great option. Thanks to its user-friendly design, you'll be able to create and manage your website content without any trouble
2. The HubSpot Platform Has All the Tools You Need
The HubSpot platform has all the tools you need to create great content, including blog posts, social media posts. With HubSpot, you can easily create and publish content, track its performance, and measure its ROI. You can also use HubSpot to create landing pages and forms, and to generate leads and track their progress.
Book an appointment for a free demo of the HubSpot CMS platform.
HubSpot's CMS platform is easy to use, user-friendly and offers powerful tools to help you grow your business. Book a free demo and come see how HubSpot CMS can help you take your website to the next level!
3. HubSpot CMS is secure, fast, and reliable.
If you're looking for a content management system that is secure, fast, and reliable, HubSpot CMS is the platform for you. HubSpot CMS is built on the HubSpot platform, which is known for its security and reliability. HubSpot CMS is also one of the fastest content management systems on the market, so you can be sure that your website will load quickly for your visitors.
4. HubSpot CMS makes it easy to build and maintain your website.
If you're looking for an easy, all-in-one way to build and maintain your website, HubSpot CMS Hub might be a good option for you. HubSpot is a website design platform that also includes marketing and sales tools. It's a great way to create a website that looks professional and is easy to update, without having to learn coding or design. HubSpot also offers a wide range of templates and designs to choose from, so you can find something that fits your business's branding and style.
5. HubSpot CMS Hub competes with the best of the best.
HubSpot CMS is a powerful platform that can easily compete with the best of the best. It offers users a wide range of features and functionality, as well as a simple and easy-to-use interface. In addition, HubSpot CMS is constantly being updated with new features and enhancements, making it an even more powerful tool for businesses of all sizes.
Conclusion
Hopefully you enjoyed this blog about the five reasons why you should build your websites on HubSpot's CMS Hub. As I mentioned earlier, HubSpot is a comprehensive tool that helps you build the website of your dreams and increase your conversions. If you're interested in learning more about HubSpot, or in taking your business to the next level, contact me today. I would be happy to talk with you.
Want to learn more about HubSpot CMS?
We offer a free demo where you can see the features of the system and how it could work for your business. Book an appointment and discover new possibilities for your business website management and marketing.
Start here